Fundamental British Values At Nancy Reuben Primary School
The Nancy Reuben Pirkei Avot / Fundamental British Values Curriculum
In 2011 the Government set out the following values to be highlighted in British schools as part of the broader Prevent Strategy:
Democracy

The rule of law

Individual liberty

Mutual respect for and tolerance towards those with different faiths and beliefs
This was followed up with additional guidance in 2014, which further reinforced the importance of conveying these values to children and embedding them in British schools.
At Nancy Reuben we have a curriculum which integrates the ancient but eternal teachings of our Sages with the values that are expected of every British citizen. Pirkei Avot, literally 'Chapters of the Fathers' but often called 'Ethics of our Fathers' is, among other things, a comprehensive manual in correct and just behaviour between people. Our PA / FBV curriculum draws on the timeless Torah wisdom in these chapters and fuses them with key aspects of British Values as defined in documents published by the British Government, the Rabbinical Leadership of the United Synagogue, and the Board of Deputies of British Jews.
The curriculum has six sections, and each one has been allocated to a year group in Years 1-6. The curriculum is delivered by Kodesh teachers, which has the benefit of children seeing the importance placed on these issues by Judaism - indeed, that a commitment to high standards in interpersonal relationships and good citizenship is not a secular concern but a religious imperative.
Here is a link to our Pirkei Avot & Fundamental British Values.
Fundamental British Values - September 2017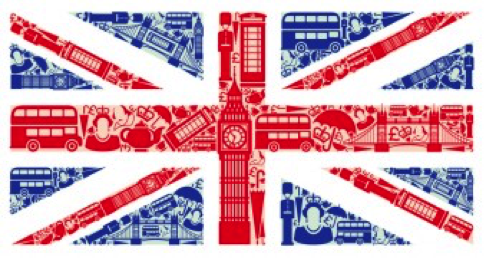 דינא דמלכותא דינא first and foremost the old established Jewish teaching "dina d'malchuta dina - The law of the land is the law" is the basis of all our teachings at school.
Democracy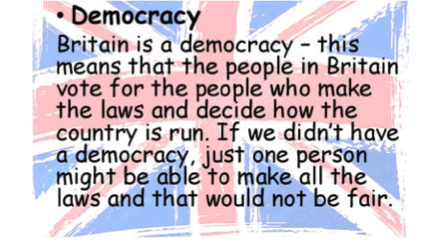 In Early Years (EYFS) children begin to learn everyone is treated equally and has equal rights. Linked with children's personal, social and emotional development (PSED) children have opportunities to develop their self-confidence and self-awareness, to make choices and decisions about what they want to explore and how they're going to use the resources staff have made accessible to them.
At Key Stage 1 and 2 pupils have opportunities to learn about democracy at the time of Elections and from the visits of local politicians. Year 5 had a visit from a former Parliamentary candidate and ran a mock election.
Year 5 had a guest speaker, Elliot Bishop who spoke to the class about his experiences of when he stood as a Parliamentary Candidate in a General Election. The children asked some very good questions. This was a great way for the children to learn about how the election process and democracy in action works from someone who stood as a candidate.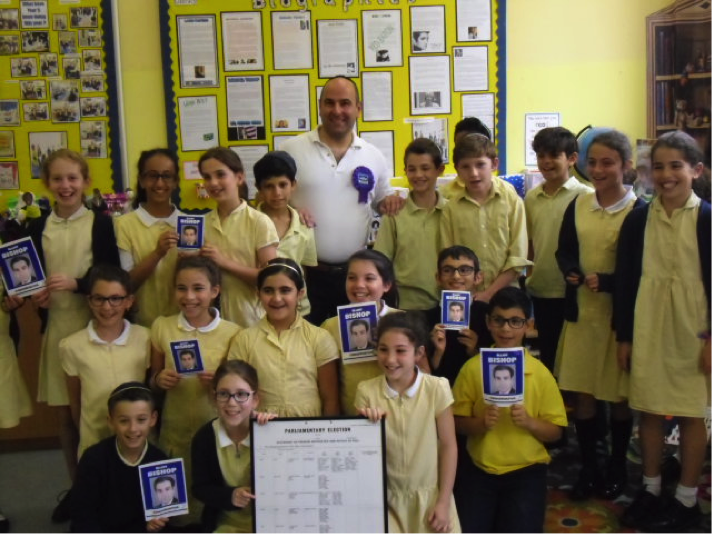 Pupils influence decision-making through the democratic process as elected School Councillors. As well as through the School Council, Pupils also have a voice through the weekly Head Teachers' Tea Party.
The Rule of Law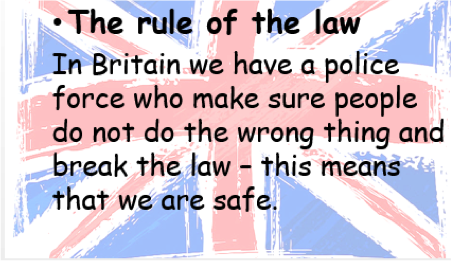 In Early Years (EYFS) through personal, social and emotional development (PSED) children begin to learn to manage their own feelings and behaviour: learning right from wrong, behaving within agreed and clearly defined boundaries and dealing with the consequences.
From Key Stage 1 and through Key Stage 2, Children at Nancy Reuben learn about the laws that govern and protect us, the responsibilities that this involves and that there are consequences when laws are broken. This is first developed through an understanding of class and school rules.
We then further develop this understanding through visits from police community support officers (PCSO). We run the Bikeability Cycling Progarmme for pupils and Street Awareness training opportunities run by Community Security Trust and Streetwise develop these themes further. Younger pupils learn about safety and how to behave with the help of visits from the emergency services, such as the Fire and Ambulance services.
Individual Liberty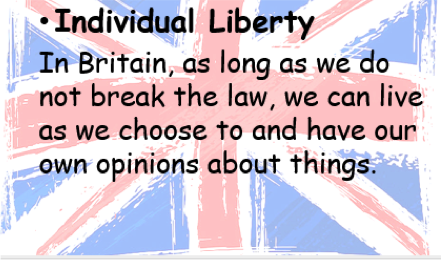 In Early Years (EYFS) this value is embedded within personal, social and emotional development (PSED) and Understanding the World. For individual liberty we focus on children's self-confidence and self-awareness and people and communities. We help children to develop a positive sense of themselves. Through the daily opportunities we provide, we are helping our children to develop their self-knowledge, self-esteem and increase their confidence in their own abilities. When we share a favourite book with a child we are giving children the time and space to explore the language of feelings and responsibility; reflect on their differences and understand that we are all free to have different opinions.
From Key Stage 1 and through Key Stage 2 children are encouraged to make choices, knowing that they are in a safe and supportive environment. Pupils are encouraged to know, understand and exercise their rights and personal freedoms and advised how to exercise these safely, for example through our E-Safety day run by Jewish Interactive and in class- PSHE programmes. The many extra-curricular clubs provide children with opportunities to make choices.
Mutual Respect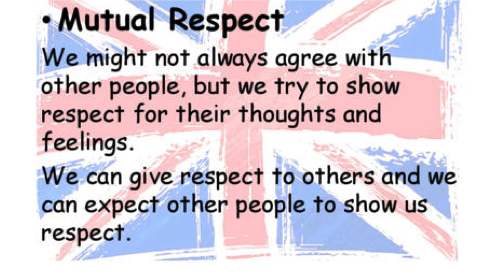 Respect forms a central pillar of our school and ethos which is ואהבת לרעך כמוך
Love your neighbour as you love yourself (Vayikra / Leviticus Chapter 19)
In EYFS children learn to treat others as they want to be treated, how to be part of a community, manage their feelings and behaviour and form relationships with others. Through the JOY (Joining Old and Young) programme and the link we have to the Holocaust Survivors Centre in Hendon our Early Years children in Kindergarten will engage with the wider community. Visit https://www.youtube.com/watch?v=t-4cM1mOU3g to find out more about the JOY Programme.
From Key Stage 1 and through Key Stage 2 pupils are treated with respect and learn to treat each other and staff with respect. This is reinforced through our Behaviour Policy. Since 2017 Year 4 have been part of the Primary School twinning programme run by Tzedek visit http://tzedek.org.uk/portfolio/primary-school-twinning/ for more information.
Tolerance of those of Different Faiths and Beliefs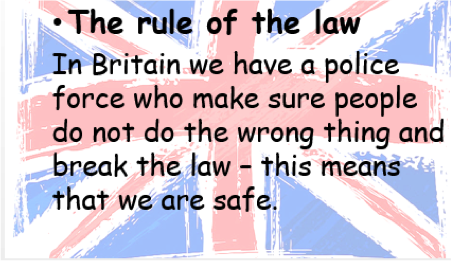 Tolerance and respect for others is achieved through class-based lessons, through pupils' knowledge and understanding of their place in a culturally diverse society and the opportunity for pupils to experience such diversity, including visitors to school and class outings. Our pupils make visits to National Institutions and Museums. We celebrate and commemorate British Events such as Remembrance Day and HM The Queen's 90th Birthday.
Throughout the year, assemblies are held focusing on many aspects of tolerance, respect, different cultures and other aspects of British Values.