Who Is Nancy (Naima) Reuben?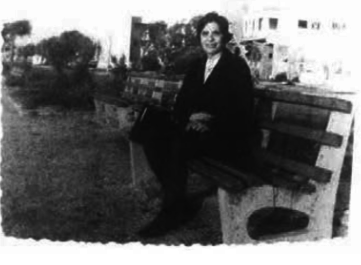 Nancy (Naima) Reuben was born in 1914, in Baghdad. She came to the UK in the 1950's and was married to David Sassoon Reuben. She is the second daughter to Aziza Nissan Jiddah and Solomon. Nancy Reuben was close to her three sisters.
Nancy Reuben was a very generous natured woman who kept a low profile. She was the matriarch of her family and was loved greatly by all her children and grandchildren who used to visit her regularly at her apartment in Kensington, London. She had an alert mind and was always very up to date with current affairs. She was also deeply committed to her Jewish heritage and read psalms every day from a small book she kept by her bedside.
It is most fitting that the memory of this truly special woman, who loved children so deeply and upheld Jewish values in all she did, be kept alive through the establishment of a Jewish school in her name. Nancy Reuben's Yartzheit is 11 Kislev. On this date, the school holds an assembly in the Nancy Reuben Hall. Dayan Abraham David who knew Nancy Reuben personally, speaks to the children about her and we are always pleased to welcome Reuben family representatives.
"Education is the most powerful resource" -
The Reuben Foundation
Nancy Reuben's sons David and Simon Reuben and the Reuben Foundation (https://www.reubenfoundation.com/global-initiatives/education/) (https://www.reubenbrothers.com/) are generous benefactors and supporters of Nancy Reuben Primary School. David Reuben is a Trustee of the school. We appreciate and value his support in our drive for constant excellence in line with the Reuben Foundation ethos "we believe in transforming lives through education, and giving young people real choices regardless of their background."