Our Staff
Senior Leadership Team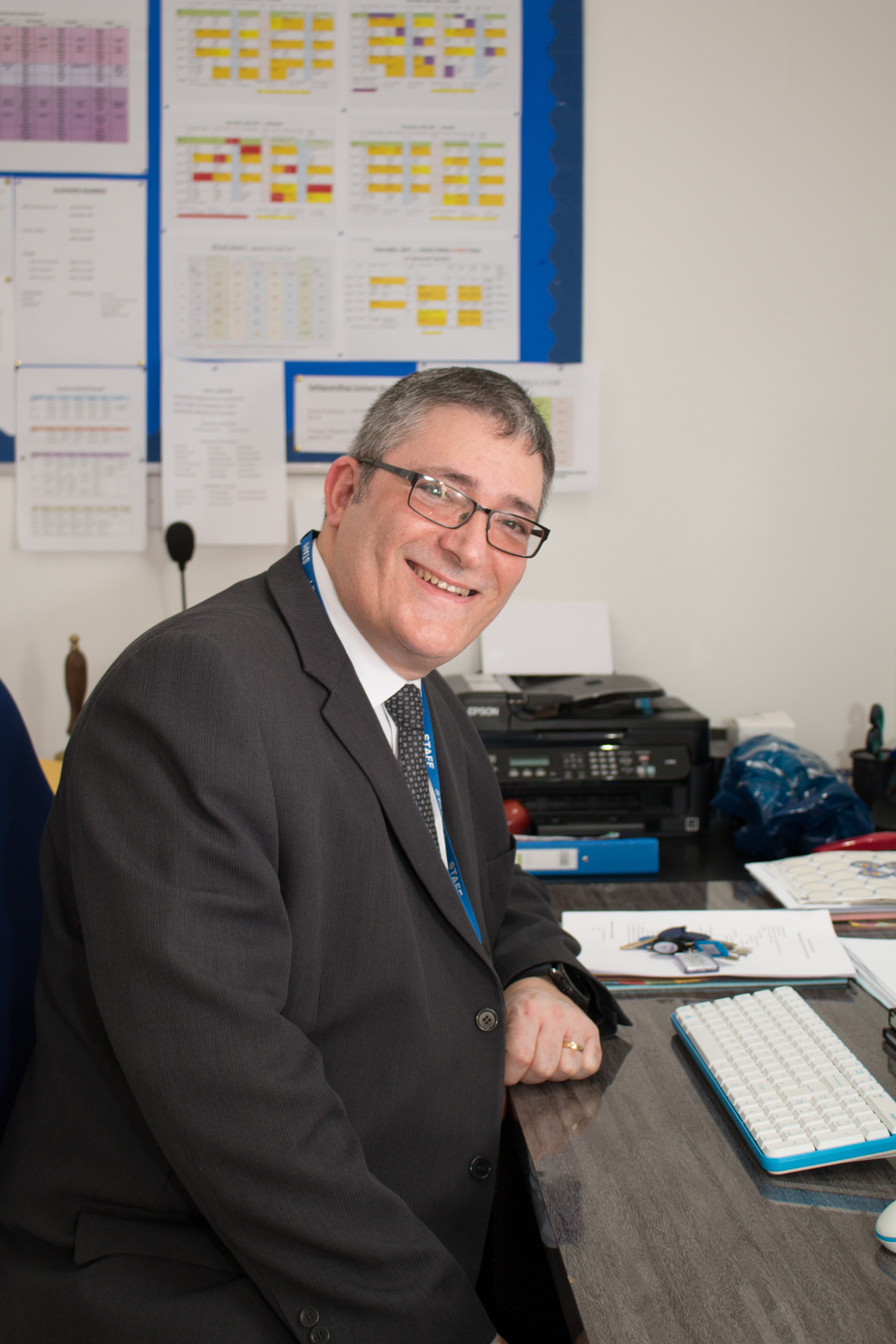 Head Teacher: Mr Anthony Wolfson B.Ed(Hons); MA; M.Ed; NPQH
Anthony Wolfson has been in Primary Education since 1985 and has been a Head Teacher in Jewish Primary Education since 2002 making him one of the longest serving Jewish Primary headteachers in London. In 2002 Anthony's first Headship was at Torah Temimah Primary School a Voluntary Aided School in the London Borough of Brent where he successfully led the school for 8 years. During this time, he saw the school through two successful Ofsted inspections. Anthony was also Head Teacher at Rosh Pinah Primary for 3 years and then Head Teacher at Tashbar Primary School an Independent school for boys in Edgware for 4 years. He led Tashbar Primary through an unannounced HMI led Ofsted inspection in June 2014 where the school was judged to be good in all areas.
In 2001 Anthony gained the National Professional Qualification for Headship (NPQH) whilst still a Deputy Head. Anthony gained an MA Degree from the University of London in Hebrew and Jewish Studies in 1992 and an M.Ed degree from the University of Bath School of Education in Education Management in 2004. In 2003, Anthony was granted eligibility by Ofsted to undertake Ofsted Inspection Skills training which he did with ICP, one of the Inspection Contractors at that time. In 2006, Anthony completed the Leadership Programme for Serving Head Teachers (LPSH) with the National College for School Leadership and in 2013 he participated in the Ashdown Fellowship Programme along with 9 other Jewish Primary Head Teachers run by the UJIA in conjunction with the Centre for Educational Leadership (CEL), then part of the University of Manchester.
Anthony was Deputy Head and Year 6 Class Teacher at Hasmonean Primary School, Hendon for 5 years and previously taught and held senior positions in a number of schools in London including positions as Head of Year at Sinai School in Brent and and Senior Key Stage 2 Teacher at Wolfson Hillel in Enfield. He started his career as a Class Teacher at North West London Jewish Day School in Willesden.
Mr Wolfson has also worked as a consultant to an academic institution helping to develop programme content for a BA and MA in Education and trained as a Pikuach (Religious Studies / Section 48) Inspector in 2016. For many years, Anthony mentored SCITT trainees. In more recent years, Anthony has mentored teachers and teaching assistants helping them to gain Qualified Teacher Status and he has supported some aspiring Head Teachers to gain the National Professional Qualification for Headship. Many of those that Anthony has supported are themselves now leading schools or heading departments.
Aside from Education, Anthony is very passionate about music and singing. On the musical side, he was Chazan at Wembley United Synagogue for 20 years from 1991- 2011 and still officiates at Wembley over the Yamim Noraim and he davens regularly at a number of his local shuls during the rest of the year. He studied voice production and singing with a number of prominent coaches including Norman Welsby a former Principal Baritone of the English National Opera. Since starting at NRPS, he has encouraged the formation of a new school choir under the direction of the specialist Music Teacher and wholeheartedly supported a new Kodesh Department initiative in September 2017 introducing weekly Hebrew Singing lessons in all classes covering a range of both Ashkenazi and Sefardi music with Rav Yonatan Malachi.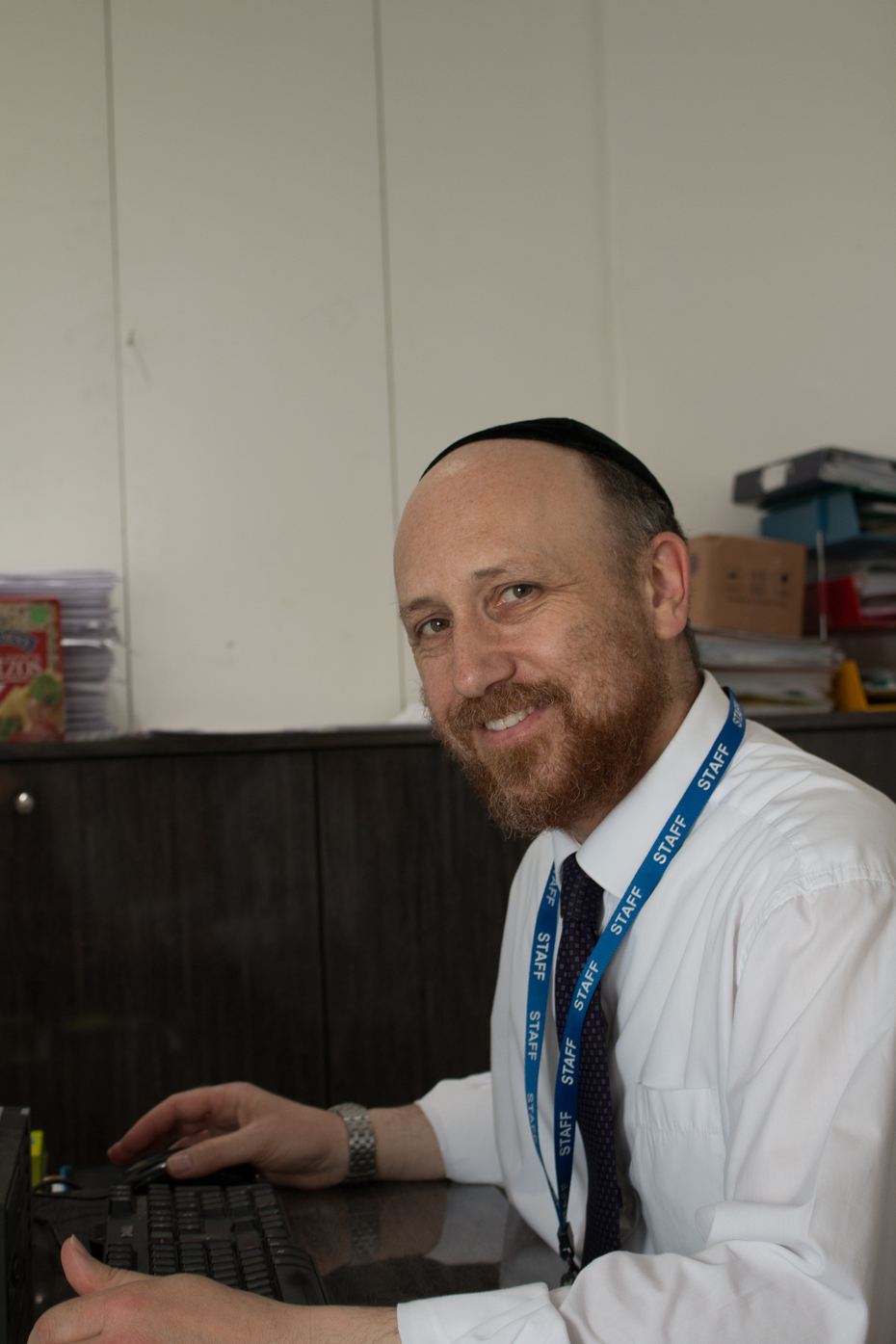 Head of Kodesh: Mr Jeremy Richards BA (Hons); MSc; PGCE
Jeremy Richards has many years' experience in a number of Jewish primary schools, as a teacher, Head of Kodesh and Deputy Head Teacher. He studied in Yeshivas in Israel, gained his first degree from Jews' College, London and then his PGCE and Masters (in ICT in Education) from the Institute of Education, London University. Jeremy is a Fellow of the Lookstein Centre for Jewish Education in the Diaspora, Bar Ilan University. He has worked as an education consultant and as a professional mentor and lecturer for the School Centred Initial Teacher Training (SCITT) programme at the London School of Jewish Studies. Jeremy has been writing and developing www.torahschool.co.uk since 2001.
Deputy Head Teacher: Mrs Shelley Cohen

Shelley Cohen made a tremendous impact in her role as a teacher at Sacks Morasha in Finchley. Mrs Cohen is an Outstanding Teacher having been trained on The International Centre for Leadership in Teaching & Learning OLEVI Outstanding Teacher Programme. The OTP programme is endorsed by the National College for Teaching and Leadership and has gained a national reputation for raising standards in teaching and learning. We are thrilled to have such a high calibre Deputy Head on our Senior Leadership Team. Although only starting at NRPS in September 2017, Mrs Cohen is already having an impact supporting the Head Teacher in rapidly developing key areas of teaching and learning, assessment, marking and feedback and tracking pupil progress.
School Rov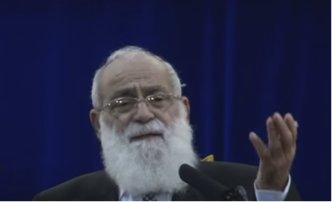 Dayan A David Shlita
Born in Rangoon, Dayan David shlita spent time learning in the Brisk Yeshivah Jerusalem and the Gateshead Kollel before accepting a teaching position in Yeshivat Porat Yosef, Jerusalem. After a few years the Dayan was invited to start a Kollel in Buenos Aires, Argentina which produced a generation of Torah scholars and leaders now serving throughout South America. The Dayan then answered the call of his community in London and sought the agreement of Rav Shach z"l before taking the guardianship of the Od Yosef Hai Yeshivah. Dayan David is a member of the Sephardi Beth Din (Court of Jewish Law) which serves the UK Sephardi community.
The Dayan's deep knowledge of Torah benefits all those who come to seek it. We are honoured and proud to have the Dayan as our School Rov and halachic authority. A highlight for the children is when Dayan David visits the classes and speaks in assemblies.
Head of Early Years: Mrs Madeline Fraser
Admin Support Team
School Secretary: Mrs Jennifer Matlock office@nrps.co.uk
School Business Manager: Mrs Katrina Bradley AAT DSBM bursar@nrps.co.uk
PA to the Head Teacher: Mrs Emma Murray pahead@nrps.co.uk