Important Information and Latest News July 2019
Wishing everyone a lovely summer break.
About Our School
Over the last 20 years, Nancy Reuben Primary School has established itself as a high achieving Independent Selective Orthodox Jewish School for boys and girls aged 2-11 known for its uniquely warm and nurturing environment.
Our pupils come from across North West London and we also currently have families from Israel, France and Belgium. The school has a unique and rich blend of children from both Sefardi and Ashkenazi backgrounds. We have a Playgroup on site meaning that we cater for children from age 2.
The Senior Leadership Team and Governing Body are making Nancy Reuben Primary a centre of academic excellence in Kodesh and secular studies and a school of choice for the local community. NRPS is thriving and going from strength to strength.
In June 2019, Nancy Reuben Primary School was admitted into membership of the Independent Schools Association (ISA). ISA accreditation is only awarded to Heads if their schools meet the highest standards. This includes rigorous inspection by the Independent Schools Inspectorate or another government approved inspectorate. At our last Inspection by Ofsted in 2017, the school was judged to be a good school and totally compliant with all the Independent School Standards.
Our pupils' excellent attainment allows them to go successfully onto secondary schools of choice. Our Summer 2019 cohort of Year 6 pupils will transfer to Hasmonean High School (Boys and Girls), Immanuel, JfS and Haberdashers.
The secular and Kodesh Curricula are broad and offer a rich mix of formal and informal learning opportunities through the year. Enrichment includes Israeli Dancing, Football, Art, Ballet, Chess, Netball, Sports and Gymnastics and in EYFS we offer yoga, messy play, sport and music all with specialist providers.
In June 2019, our Year 6 class went to Rome where they explored the convergence of Jewish history with classical antiquity with visits to the Colosseum, the Piazzas, The Great Synagogue, the Ghetto, The Arch of Titus as well as meeting up with students from the Jewish School in Rome.
We are a JNF Partner school offering exceptional opportunities promoting Israel Education and in the school year 2018/19 we launched an innovative 1:1 Ipad Initiative in 3 classes to bring outstanding computing and technological opportunities to our pupils. Our children have also had Lego Robotics and Drone workshops.
We invite you to come and see. We will welcome you most warmly and our Head Teacher and Senior Leaders will be delighted to show you round. You'll get a welcome like nowhere else!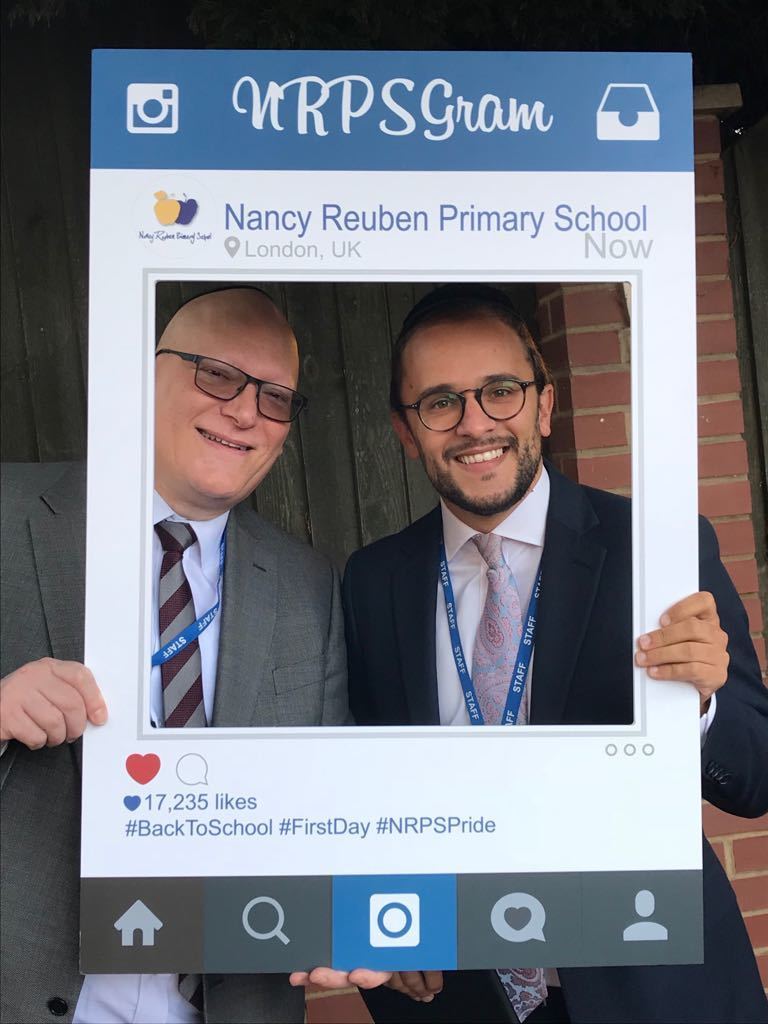 How To Apply For a Place at NRPS
Application forms are available online.
Download your Application Form here and then either send it back to us in the post or you can email it back. Alternatively email our admissions officer at admissions@nrps.co.uk
We give you the opportunity to see the school before completing an application form – we will be delighted to show you around and give you the chance to see the school in action.
Click here for further information about admissions. You can also call the school 020 8202 5646 and choose option 6 for admission enquiries.
GDPR Privacy Notice:
The privacy and security of your personal information is important to us. Please Click Here to see the NRPS Privacy Policy.